PhD fellowship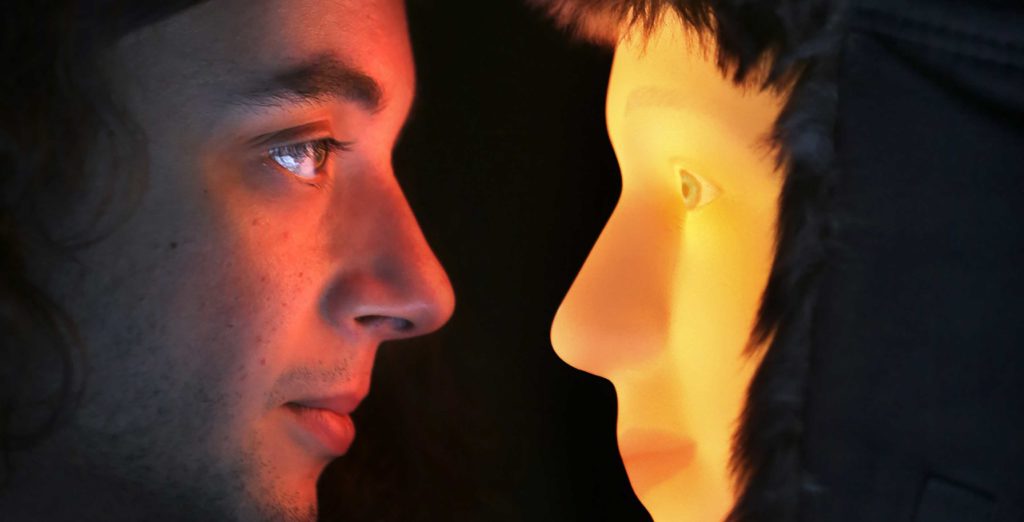 Objectives:
For social robots and conversational agents to take part in real-life interactions with users, these robots need to possess certain social and conversational skills that will enable them to interact naturally with a human partner, using language, gesture, and other cognitive and social skills that reflect aspects of the user's behaviour. These include models of engagement, joint attention, personality style and collaborative state. ESR15 will contribute to developing computational models of high-level conversational skills in a multiparty human-robot interaction set-up (two humans, one robot). Using an interaction set-up based on language-learning problem solving with one robot, a touch table, and two humans, ESR15 will exploit a number of social signals derived from sensors of human behavior (cameras, microphones, gaze tracker, etc.) to develop data-driven models of conversational skills that will deepen our understanding of human-robot interactions. ESR15 will enroll for a PhD at KTH, Stockholm.

Expected results:
A scientific platform for exploring models of conversational skill and for the assessment of multiparty human-robot interaction behavior. This platform will be used to perform user tests and build universal computational models of engagement, joint attention, involvement and other signals that allow the robot to adapt its behavior to maximize the efficiency of the interaction.
Based in Stockholm, Sweden

Full-time three-year contract, starting September 2020

PhD enrolment at: KTH, Stockholm, Sweden

Main supervisor's institution: Furhat Robotics and KTH, Stockholm, Sweden

Main supervisor: Prof Gabriel Skantze
Secondments:
HU-ZAS, Berlin: training in recording and analysis of head motion in multi-party conversations (5 months);
MPG, Nijmegen: experimental training on testing the efficiency of the interaction set-up (6 months).
Co-supervisors' institutions:
HU-ZAS, Berlin, Germany
Max Planck Institute for Psycholinguistics, Nijmegen, Netherlands
Benefits
The ESR will be contractually employed for 36 months by the main institution, and will be covered under the social security scheme of the enrolling country. She/he will monthly receive a Living Allowance, a Mobility Allowance and a Family Allowance (if applicable) compliant with the applicable EC Marie Skłodowska-Curie Actions-ITN general conditions.
The net salary for ESR1 will be about €2.300-2.700 according to her/his situation.
Eligibility criteria:
Experience eligibility requirement: Eligible applicants must be in the first 4 years of their research careers (full-time equivalent research experience) at the signature of the contract (measured from the time the Master's degree has been obtained).
Eligible applicants must not hold a Doctoral Degree yet.
Mobility eligibility requirement
The fellow must not have resided in the main institution's country for more than 12 months in the 3 years immediately prior to the recruitment date, and not have carried out their main activity (work, studies, etc.) in that country.
Selection process
February-March 2020: Opening of the call
Applications must be sent to administrative support and contain the following:
An up-to-date CV, without gaps, in order for the selection committee to easily check the mobility and experience requirements. CVs that either do not clearly show the applicant's past experience, or have gaps, will be considered ineligible;
A letter exposing her/his motivation for a COBRA PhD fellowship, and her preference for two of the fifteen PhD projects proposed in COBRA;
At least 1 reference letter (in English) from one former supervisor and/or lecturer;
The scan of the degree (usually the master's degree) which would formally entitles her/him to embark on a doctorate, either in the country in which the degree was obtained, or in the country in which the researcher will be recruited. If the degree has not been obtained yet, the applicant will have to provide a declaration of her/his university stating that the degree will be obtained before the expected starting date;
Transcripts of records (document indicating the applicant's ranking and marks within her/his master's degree as well as the courses/modules she/he has followed).
Admissions time-line
April 2020: Selection & ranking of pre-selected candidates
May 2020: pre-selected candidates' interviews
June 2020: Notification of the selected candidates
September-October 2020: beginning of contracts
Additional comments
REQUIRED EDUCATION LEVEL: Master's degree or equivalent
REQUIRED LANGUAGES: ENGLISH (Good)
Specific Requirements:
Applications must be in English and will be evaluated against the following criteria:
Educational record;
Scientific quality of the applicant's CV;
Expected impact and benefit to the fellow and to the project;
Previous experiences in the area of the COBRA research programme.
COBRA supports equal opportunity and encourages female researchers to apply for positions.
In the event that the ESR recruited has a disability such that her/his participation in the project is not possible without extra financial support, the host institution will apply for a dedicated Special Needs Lump Sum allowance (SNLS) to the European Commission.