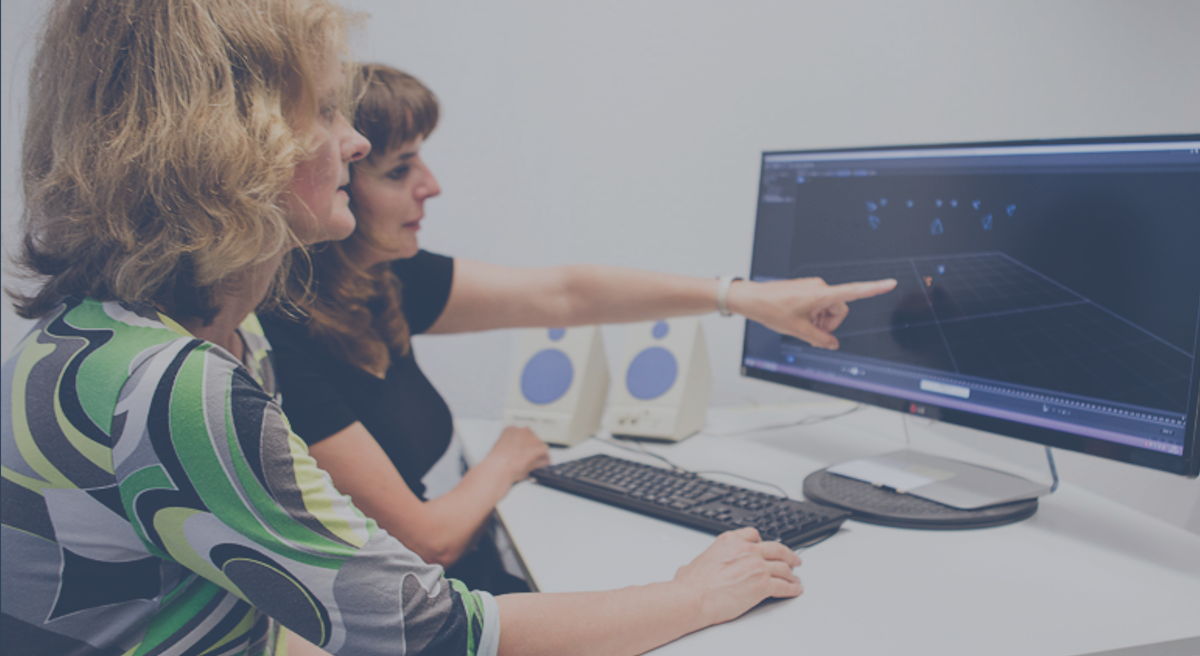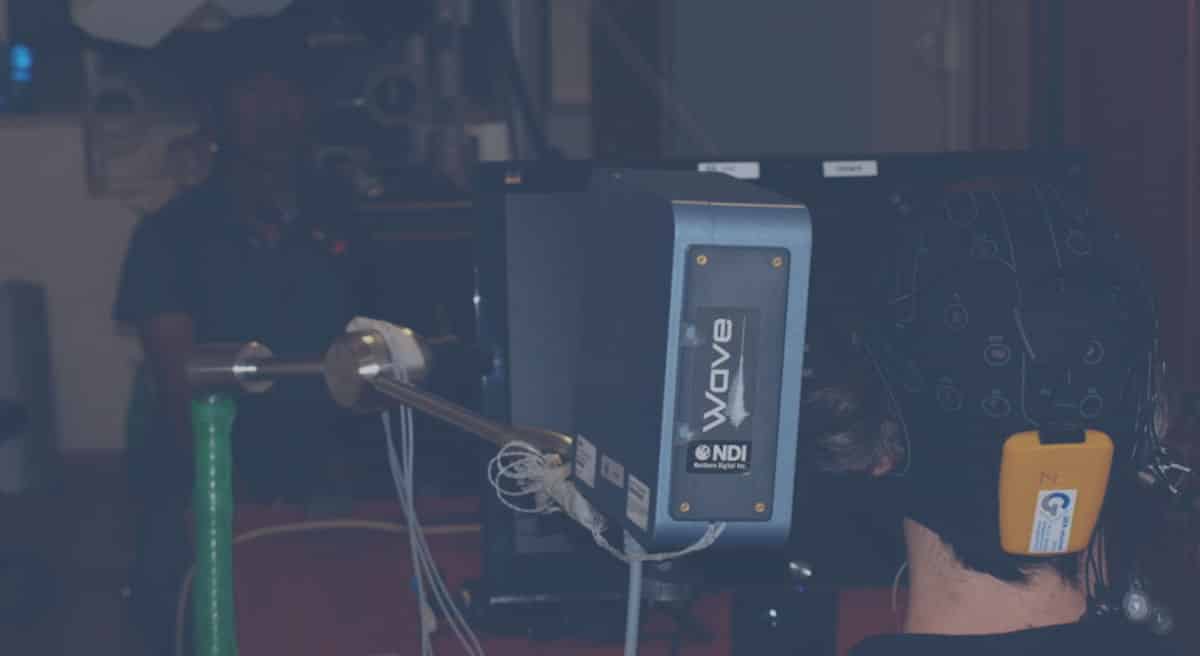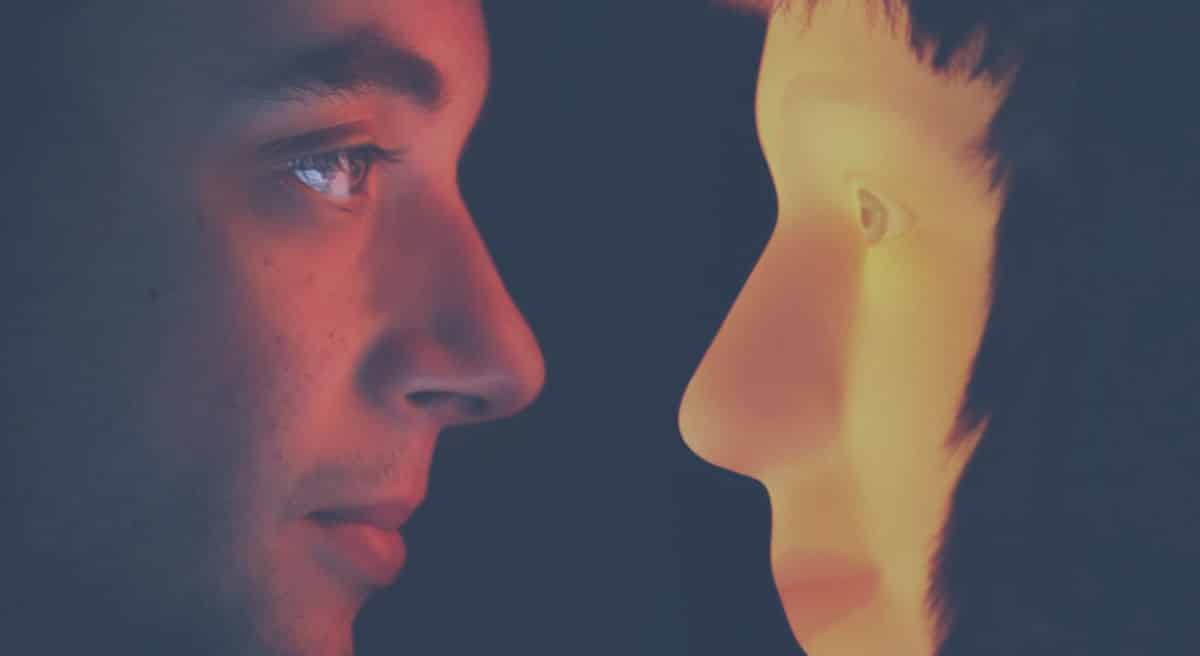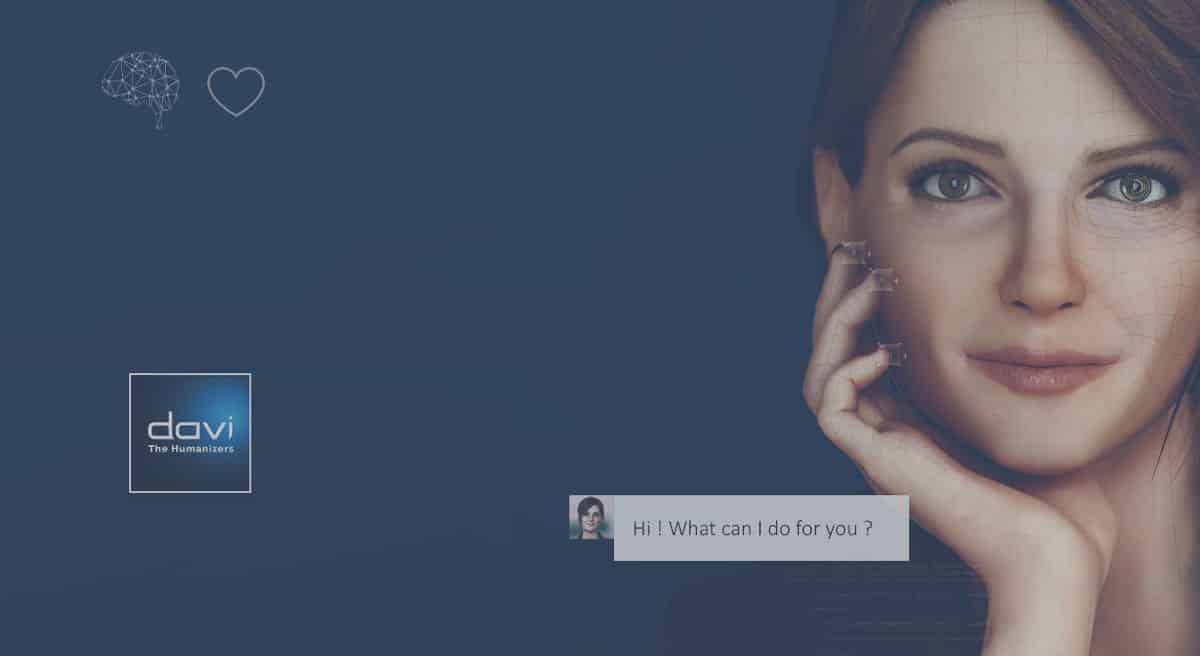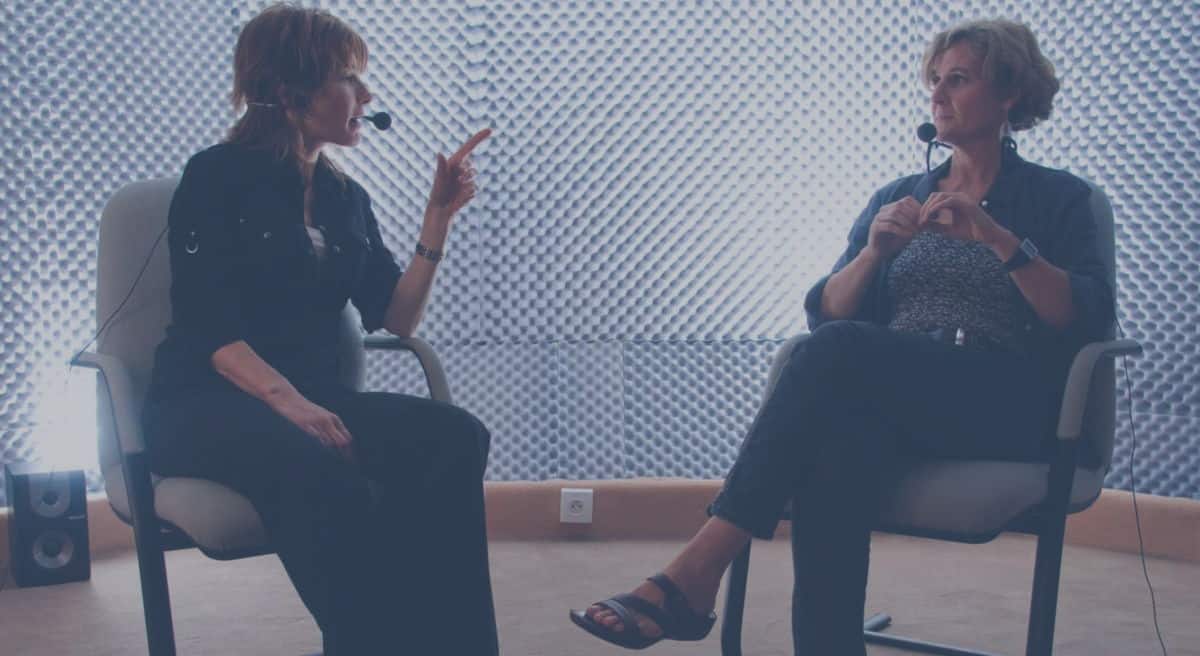 cobra-network-carousel-01
Providing early-stage researchers with training of the best level to push research on conversational brains beyond the state of the art.
cobra-network-carousel-02
Exploring the dynamics of conversational interactions at the interface between the linguistic, physiological, cognitive and brain levels.
cobra-network-carousel-03
Developing the next generation of spoken dialog systems with high-level conversational skills.
cobra-network-carousel-03
Offering early-stage researchers wide exposure to highly-competitive companies in web-based speech technology, conversational agents and robotics.
cobra-network-carousel-05
Further our understanding of what makes speech communication easy and efficient in a large variety of languages and interaction situations.
Who we are
Aix-Marseille Université| France
The University of Edinburgh| UK
Fondazione Istituto Italiano di Tecnologia, Ferrara| Italy
Slovak Academy of Sciences, Bratislava| Slovakia
Université catholique de Louvain| Belgium
Freie Universität Berlin| Germany
Humboldt-Universität and ZAS, Berlin| Germany
Furhat Robotics, Stockholm| Sweden
ReadSpeaker, Uppsala| Sweden
Max Planck Institute for Psycholinguistics, Nijmegen| The Netherlands
University of Helsinki| Finland
The Hong Kong Polytechnic University| Hong Kong
DAVI, Puteaux| France
Orange SA, Lannion| France
Learn more ❱❱|
15 Early-Stage Researchers
recruited following a world-wide call for applications
14 Partners
including 10 academic institutions and 4 non-academic partners
10 Countries
Belgium, Finland, France, Germany, Hong Kong, Italy, The Netherlands, Slovakia, Sweden, UK
Embrace networking across borders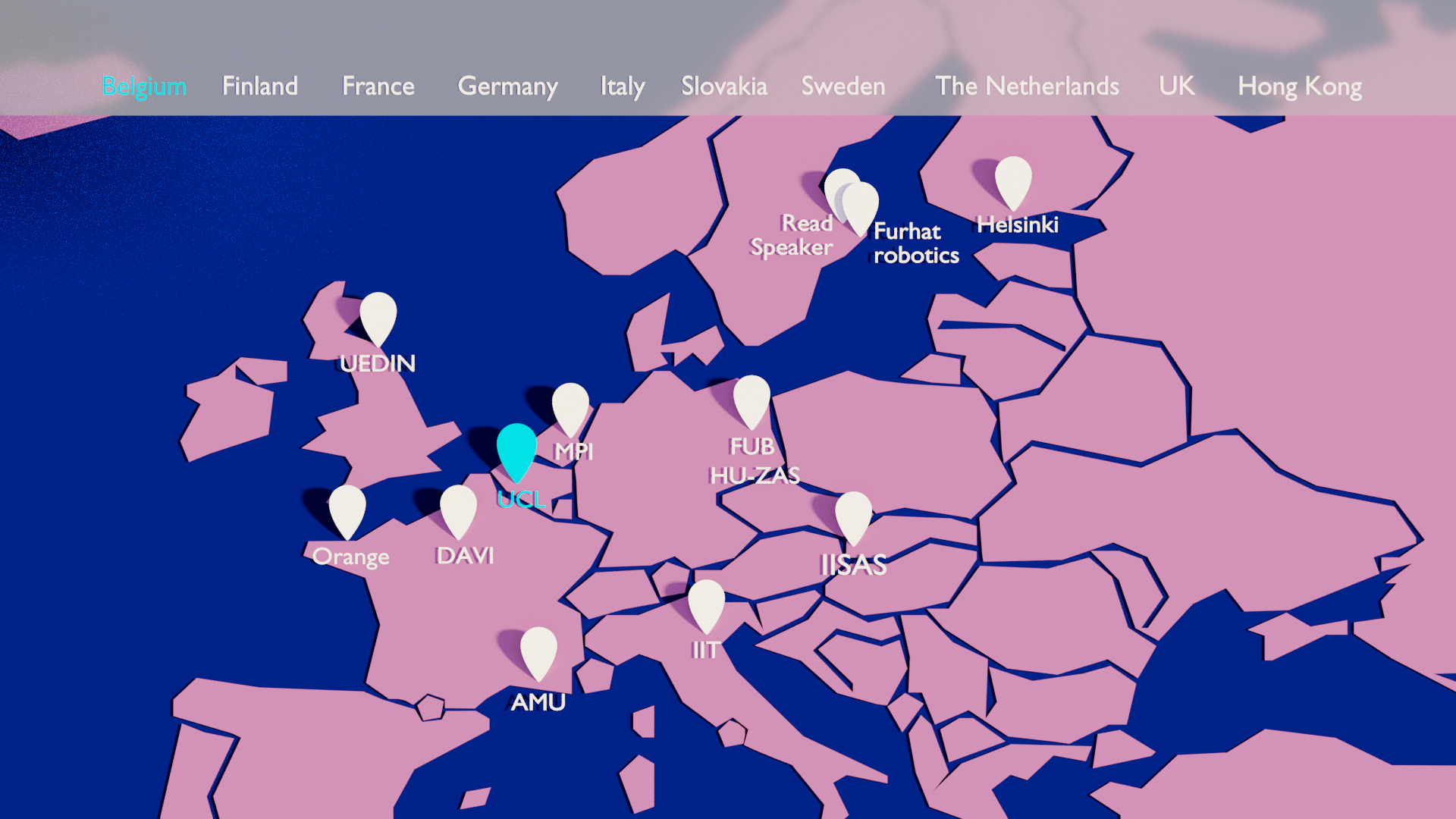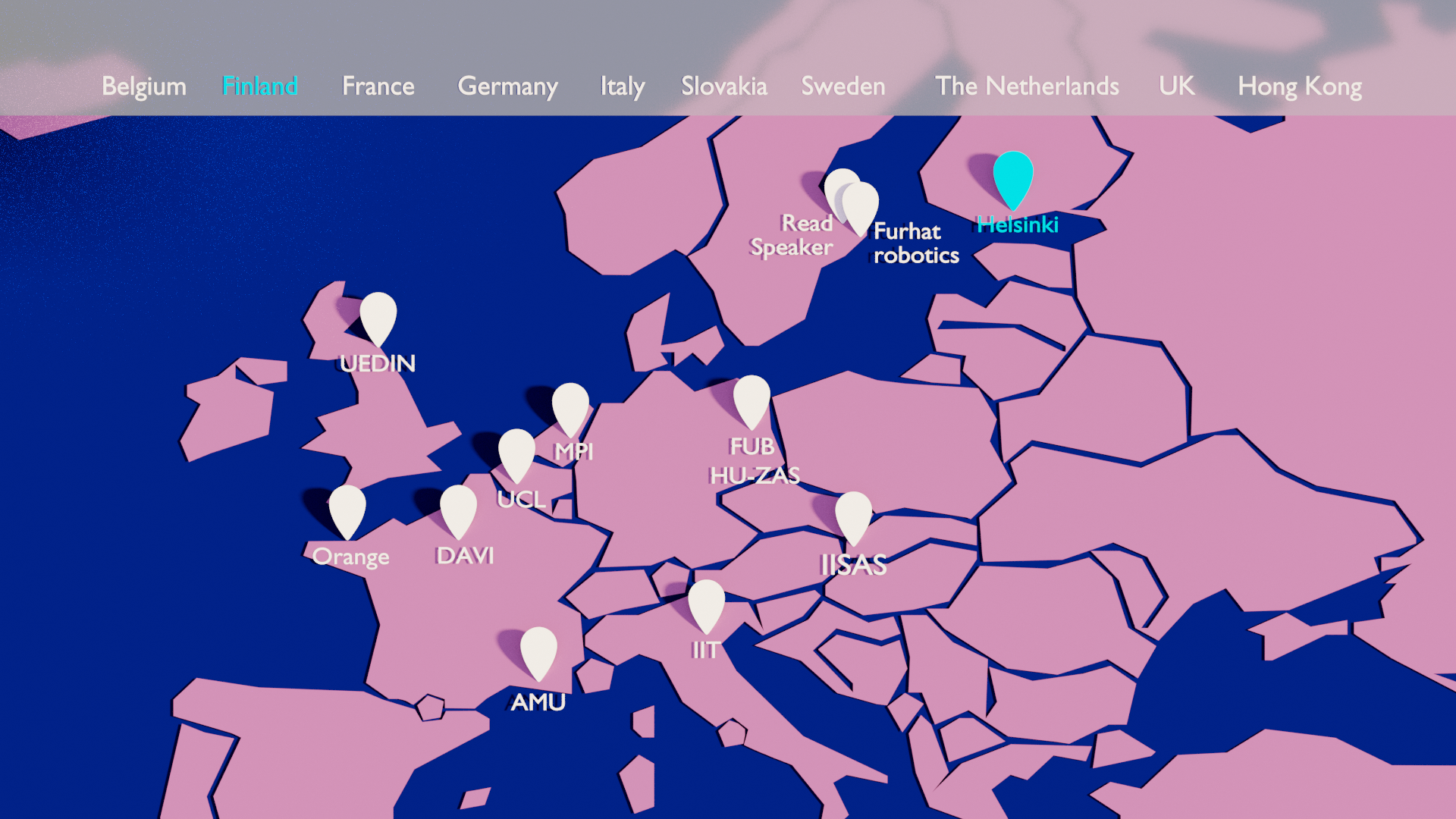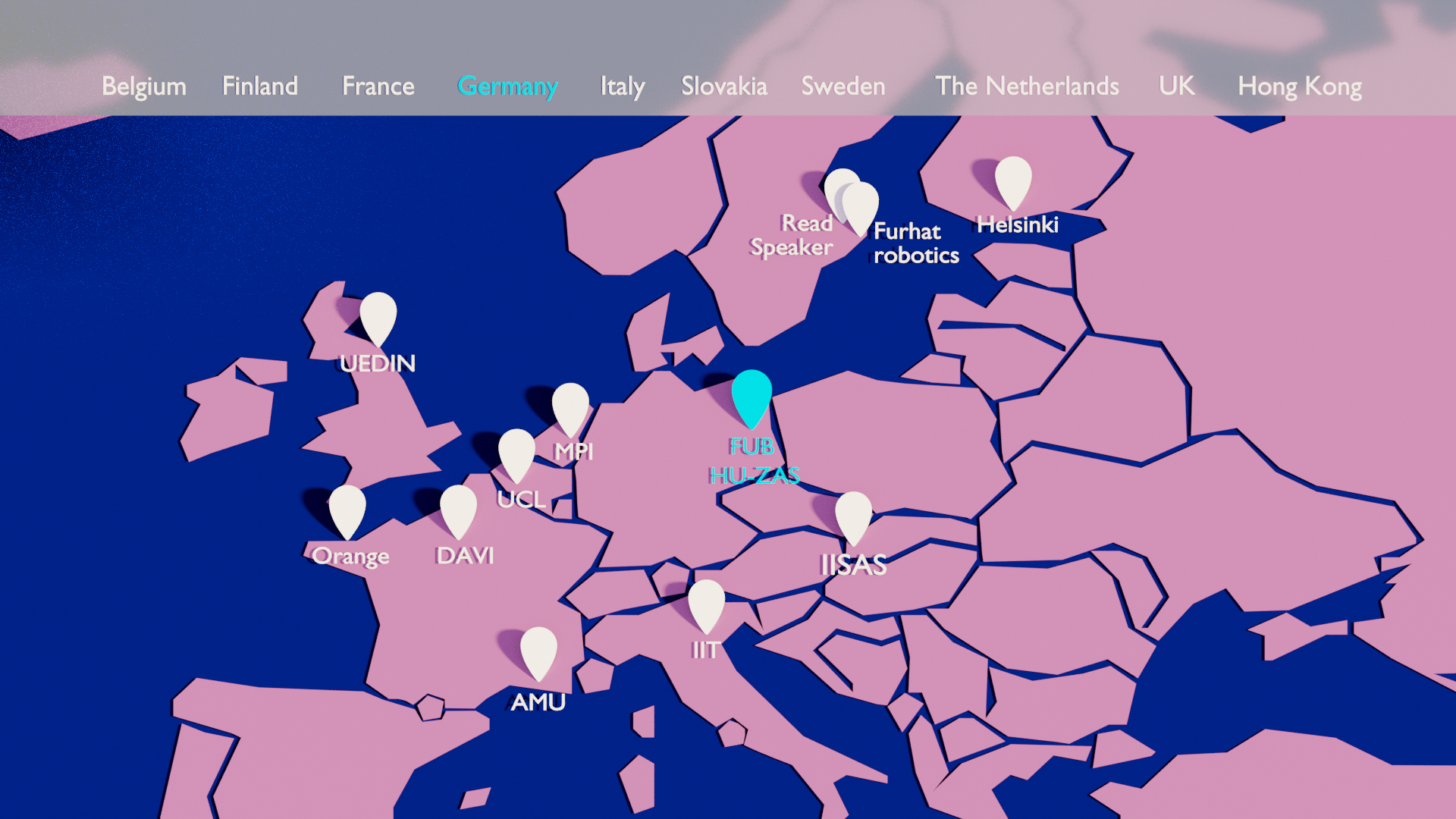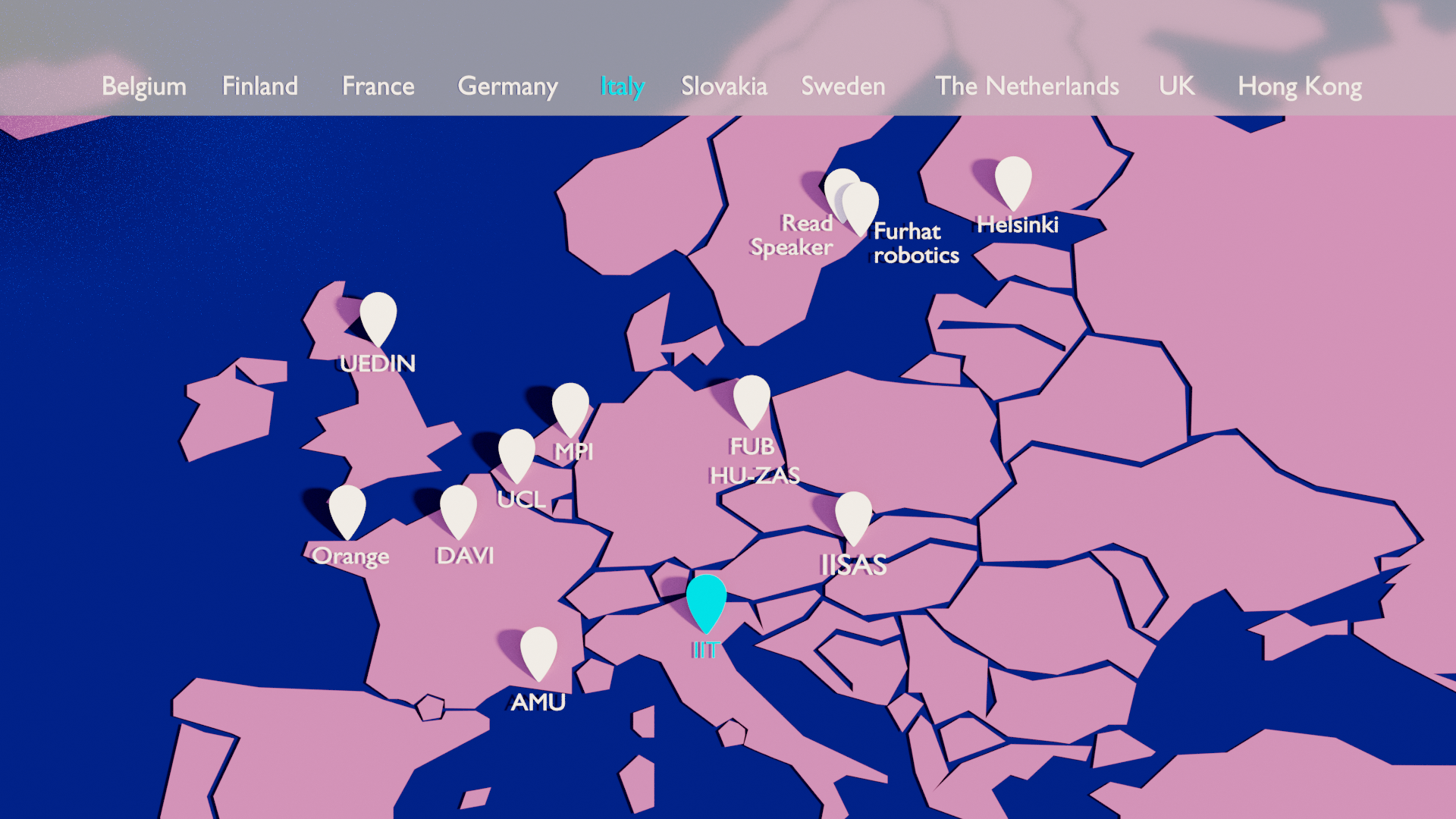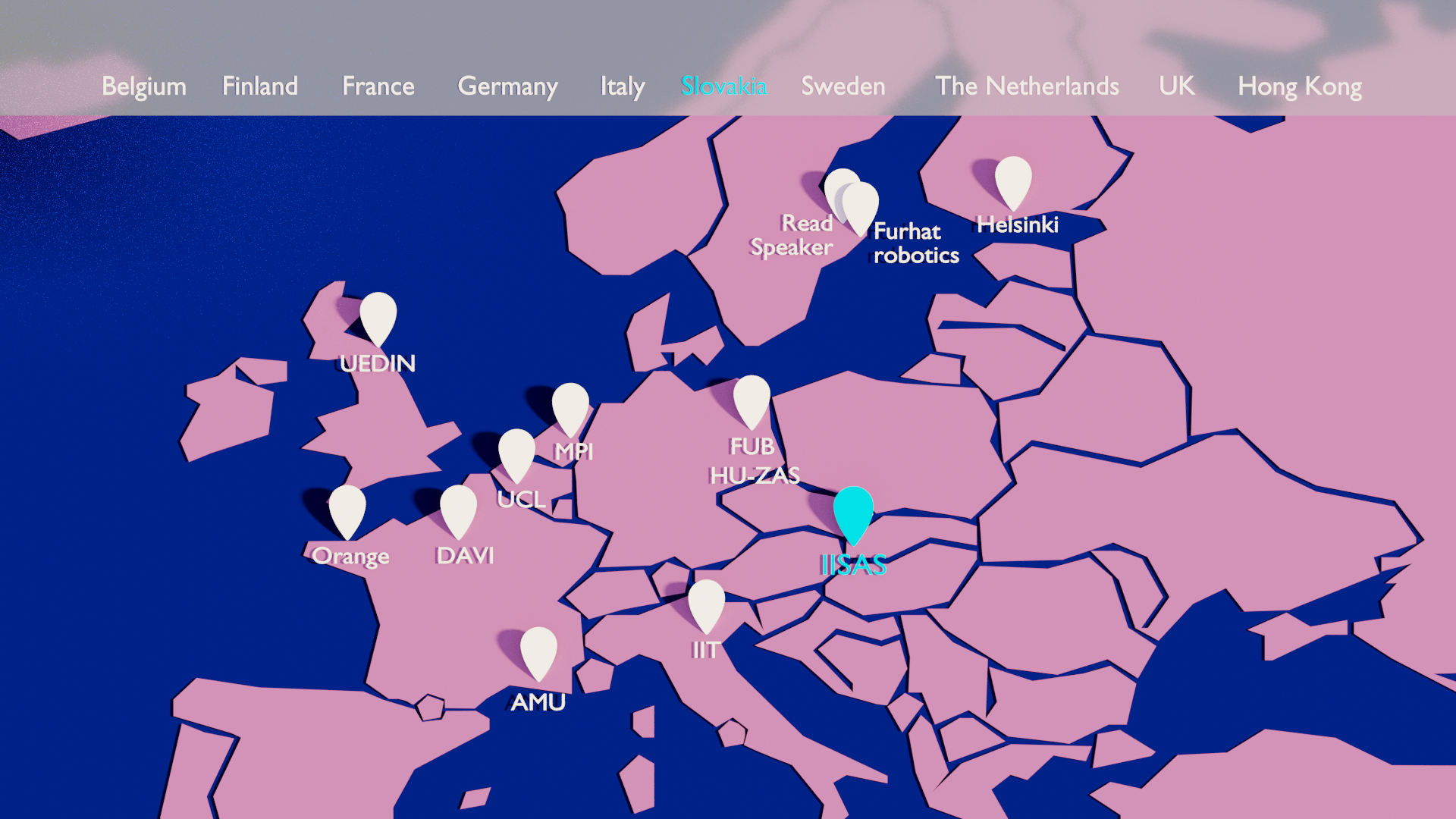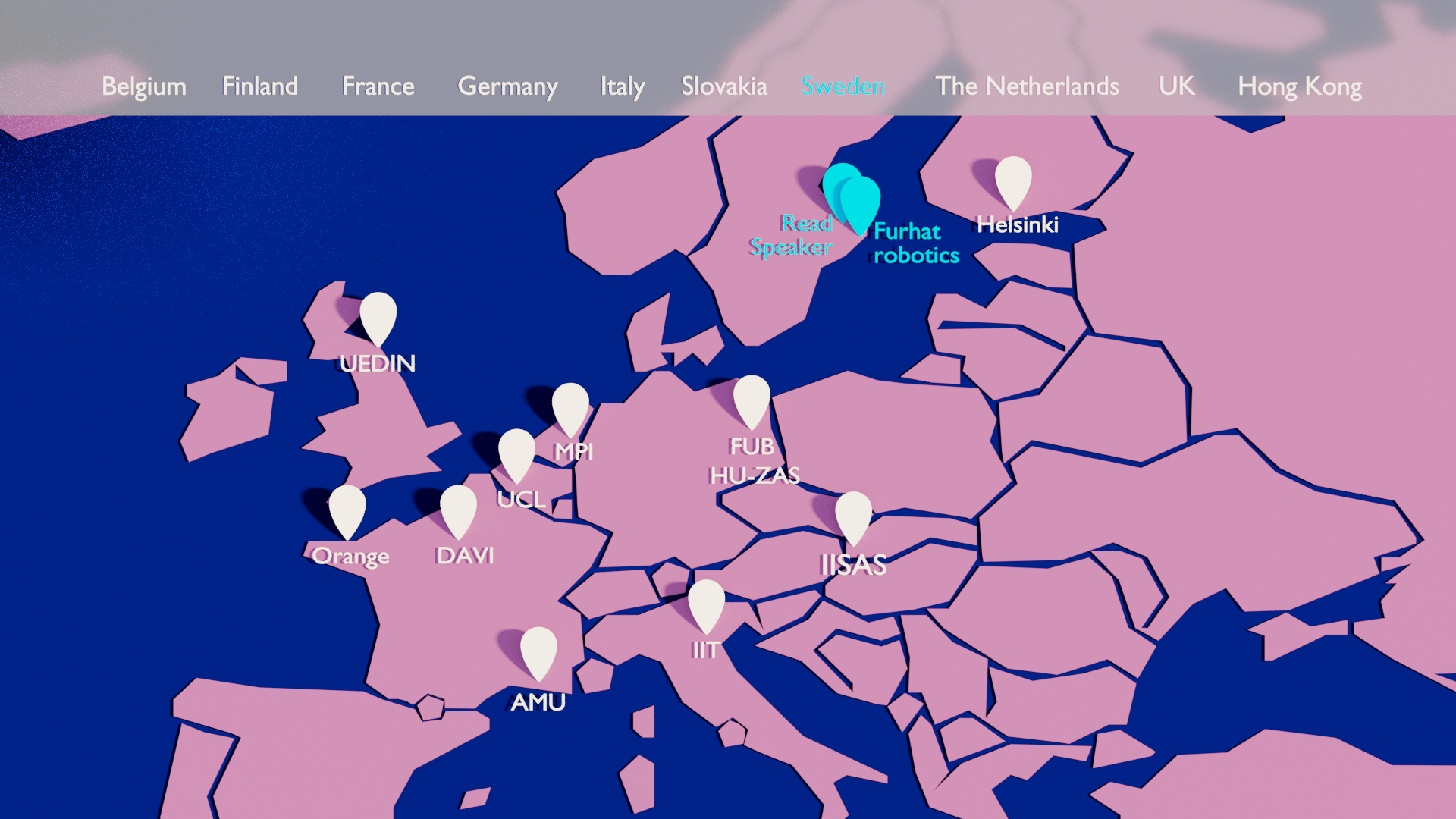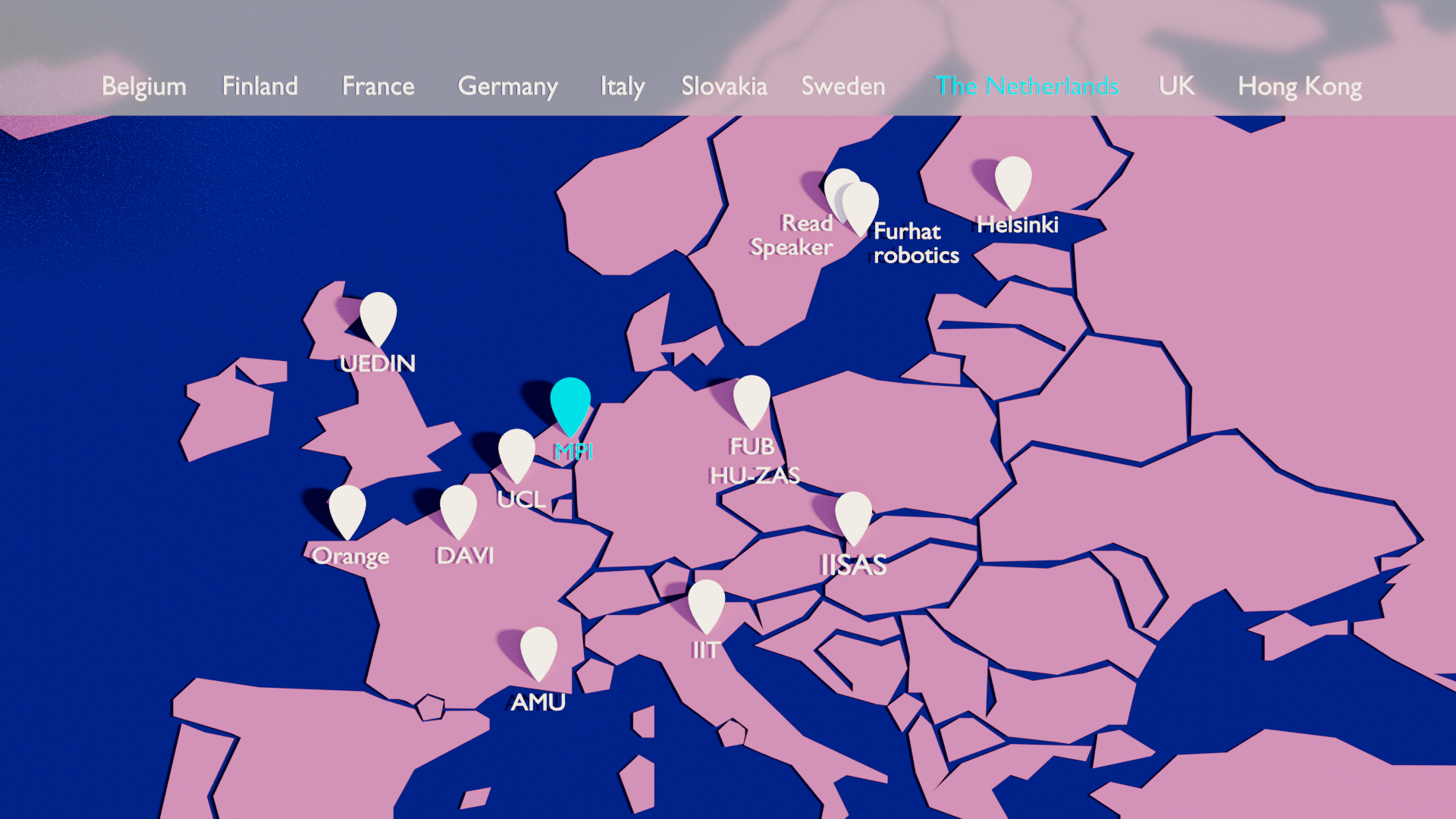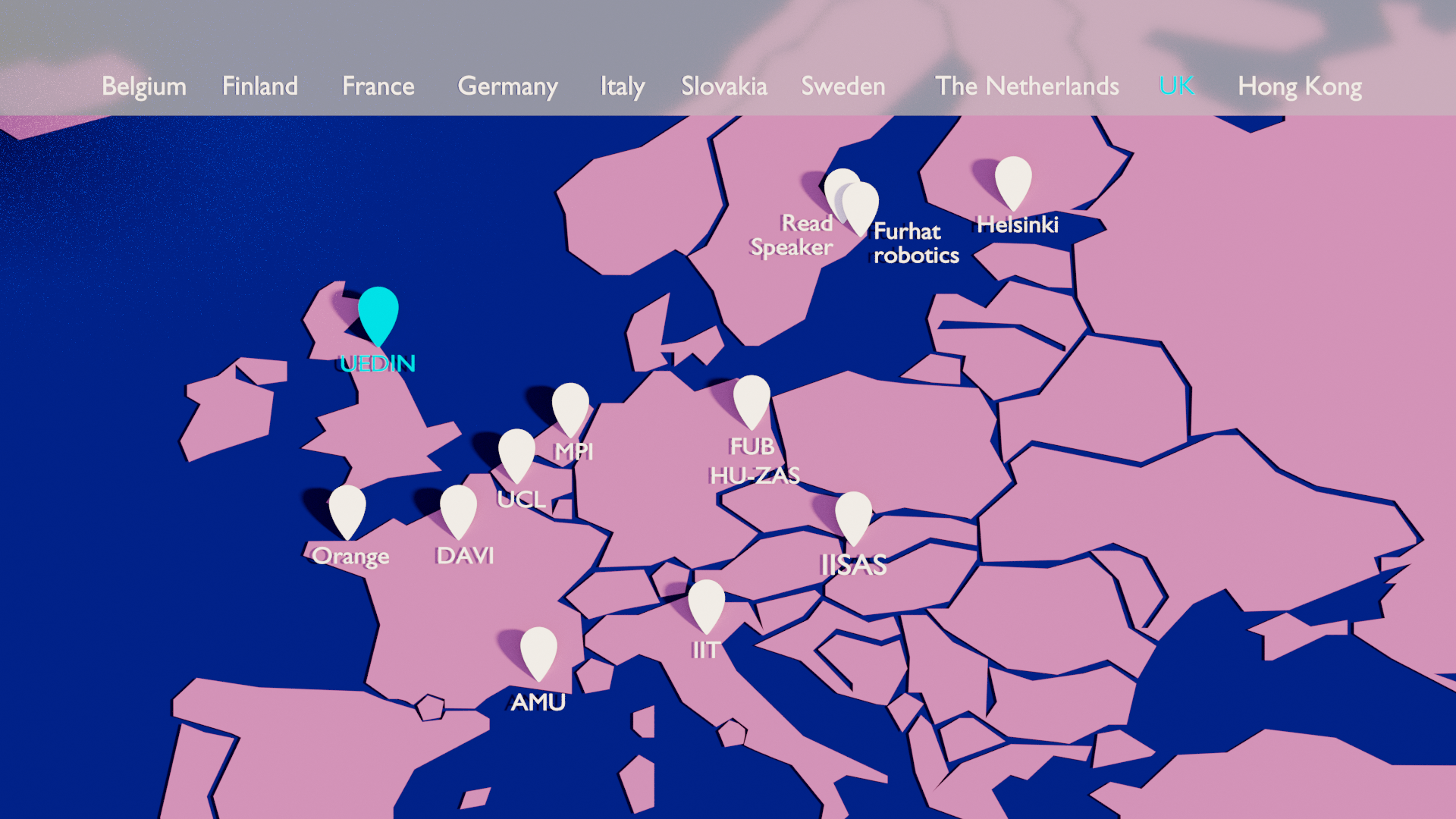 Subscribe to our newsletter!